PAC - Patronato de Arte Contemporaneo, A.C.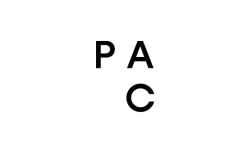 Paseo de las Palmas 820, Piso 1
Patronato de Arte Contemporaneo A.C. (PAC) is a non-profit organization founded in 2000 by an independent group of professionals of the arts who understood the need to engage a broader audience to the benefits and importance of contemporary artistic manifestations in society, and to support curatorial, editorial, educational and theoretical projects that contribute to the development of contemporary art in Mexico. Our thee main programs are: The International Symposium on Contemporary Art Theory (SIT_AC), PAC's Annual Open Call to support art projects -independent art spaces, publications, educational programs and exhibitions throughout the country, and PAC's International Program which aids the participation of Mexican artists in international exhibitions. Our funds come from individual and corporate Patrons who enjoy a program designed exclusively for them that include guided tours, talks, artist studio visits and special trips.